In 2020, the HR and payroll software market was worth more than $10 billion in the US alone.
If you're searching for the best payroll software for accountants, you'll often find the same big names cropping up again and again. Gusto, Quickbooks, Sage, Xero and others offer great products, but they're not the only options out there.
If you're looking for some of the lesser-known tools that can do an excellent job for you and your business, then you're in the right place. Read on as we review some great options if you're looking for the best payroll software for accountants.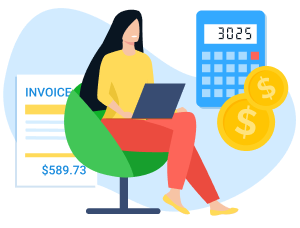 UltiPro is a cloud-based human capital management system. It can handle payroll and benefits and help manage HR, as well as streamlining compensation and bonuses.
The reporting system offers a wide range of reports at the click of the button, so there's no need to create your own reports for most cases. UltiPro allows you to configure your own payroll models and uses a Smart Tax Search tool that automatically recommends federal, state and local taxes based on an employee's location. This allows you to process payroll for US and Canadian employees with just a few clicks.
Learning how to use UltiPro is also a breeze, with one-on-one support, videos and webinars to guide you through the software.
Paylocity is an all-in-one HR software platform that includes payroll, benefits and workforce management capabilities.
For accountants, the software helps you to simplify payroll, remain tax compliant and streamline your processes to save time. You can automatically pull approved expenses into the payroll system, whereas employees are allowed to access a portion of their earned wages without disrupting your payroll processes.
The system is user-friendly with a shallow learning curve.
BambooHR is targeted at small and medium-sized businesses who want better control over their HR data.
The cloud-based system includes payroll and employee leave tracking with easy-to-use reporting tools. It can also help with wage garnishment, benefits management and tax compliance. Besides, BambooHR gives you access to more than 100 payroll reports, ensuring you'll always be able to export the information you need without creating your own reports from scratch.
If you're currently using another platform and worried about making the switch, you can enjoy the services of a dedicated HR manager who will assist you during the transfer.
Rippling is another easy-to-use HR platform that's ideal for small to medium-sized businesses.
It aims to bring all of your employee systems and data together in one place, making everything easier to manage. For example, if you bring on new hires, their information will automatically be added to payroll and pro-rated, without you lifting a finger.
The tool is also very simple to integrate into your business, and it plays nicely with a wide range of other apps that you may already use. For instance, Rippling auto-synchronizes payroll with paid time off and working hours tracked through your favorite time tracking software. How great is that?
Namely is another cloud-based system for medium-sized businesses looking for a single system to manage all their HR needs. The tool is perfect for streamlining payroll and benefits. It keeps benefits deductions up to date and files local, federal and state taxes on your behalf.
Namely can also support you in compliance with payroll regulations by providing all the up-to-date information regarding the latest policies. That means you don't have to worry about keeping on top with any changes in rules – Namely will do it for you.
Workday HCM is a cloud-based system that covers HR, workforce planning, talent management and recruiting all in one package.
It offers payroll software for the US, Canada, UK and France, and integrates with other providers around the world. All HR changes sync directly to payroll, so there's no more need to reconcile data. A simple dashboard allows you to keep on top of compliance at a glance since information on new regulations and policies gets automatically updated through the cloud.
Workday is built to scale to even the largest companies and is used by such famous businesses as Netflix and Denny's.
If you need a high-quality piece of payroll software, you're probably looking for something that can make your life easier and save you a ton of time. While actiTIME may not be a payroll app as such, it can help you collect pre-accounting data and eliminate any risk of error when doing so.
With this tool, you or your team members can accurately record work hours, run detailed reports, manage projects and monitor task progress. It allows for uncomplicated access to all essential accounting data, including labor costs, and streamlines such procedures as invoicing and payroll.
With actiTIME's mobile app, tracking time on the client's side became a breeze. Now accountants simply switch on the timer on their phone as they start another task and get accurate time logs without taking notes.
Summary
When looking beyond big names and famous brands, you may find a product that is a perfect fit for you and your business. Hopefully, this list has given you an insight into some of the less well-known but still wonderful options available.
If you'd like to boost your business with intelligent data, then actiTIME is another excellent choice – it contains a multitude of valuable features for accountants and other professionals in your company alike.
Why not join the thousands of companies who use and trust actiTIME in their daily operation? Start your free trial today and enjoy higher work efficiency with actiTIME.